Wild – Wind Cider (473ml)
Tasting Notes

ComplexCrisprefreshing
For centuries in the Annapolis Valley, farmers have pressed apples and fermented the juice in cool cellars over many months as a means of preservation and to yield a diverse range of cider refreshments. Wild Wines & Spirits uses native and selected yeasts to ferment pure apple juice, pressed on-site from apples they hand pick themselves. The cider is fermented slowly over the cool winter months, aged in barrels and tanks, then blended and bottled the following year.
Tasting Notes
Bright flavours of young cider with juicy acidity make this a real thirst quencher with a little wild streak from Windermere, Annapolis Valley.
Method
Wild Wind is off-dry (5g/L RS), force carbonated, and with only a small amount of barrel component.
Our Thoughts
The beauty of Annapolis Valley in a can; gorgeous golden straw colours are complemented with a nose and palate of freshly cut red apples, a hint of honey, and a whisper of cinnamon. Lively acid and carbonation in what starts out with a hint of sweetness but finishes bone dry. Incredibly easy drinking, exactly what I want when I reach for a cider.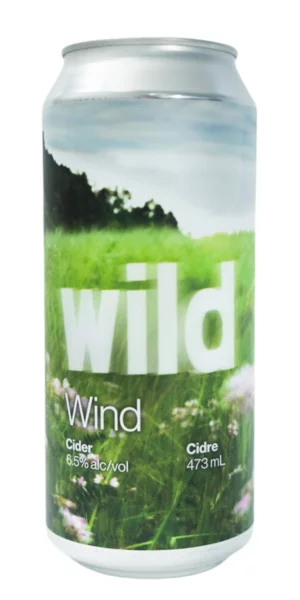 You may also like...