The Jura is a tiny area in eastern France, nestled between Burgundy and Switzerland. The region is hilly, with a continental climate that experiences wetter weather than Burgundy, which is only an hour's drive away! Pre-phylloxera, the Jura had over 20,000 ha under vine. Today, there is barely 2000 ha, although the region has recently garnered lots of interest among wine lovers looking for something a bit different and unique.
The Jura shares similarities to Burgundy in its soil composition and some of the grapes planted, yet it also grows a range of distinct local varietals and produces some rare styles of wine worth seeking out.
Key facts (from Decanter)
Area under vine: 1,950 ha
Production: 11 million bottles
Wineries: 230
Soils: Different types of marl (blue, grey, red, black) on limestone strata dating from the Jurassic era (150 million years ago)
Main grapes: White Chardonnay 43%, Savagnin 23%
Red: Poulsard 14%, Trousseau 11%, Pinot Noir 7%, others 2%
Appellations: Arbois, Château-Chalon, L'Etoile, Côtes du Jura, Crémant du Jura, Macvin du Jura, Marc du Jura
Wine styles: Dry white, red, rosé, sparkling, vin jaune, vin de paille.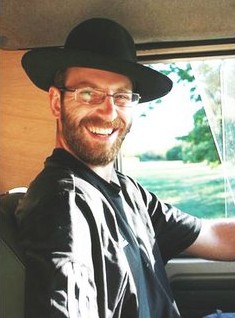 Vigneron & winemaker Eric Thill. Photo credit: www.biowein-erlesen.de
Q&A with Eric Thill
We're grateful to Jura vigneron and winemaker Eric Thill, who took some time to answer my questions about his domaine. He has certainly sparked my interest in this little part of France!
I am looking forward to tasting the two wines (below) from Domaine Eric Thill that are now available at Bishop's Cellar. Hurry and pick up some before they sell out.
Q: Can you tell me a little bit about the history of the estate? I see that you are originally from Alsace; why did you make the move to the Jura region? Did you plant your own vines or did you acquire planted vineyards? When was Domaine Eric Thill Established? Who works with you on this project?
A: I come from Alsace and my wife from Berry (center France), we have two kids. Romane was born in 2009 and Adrian in 2011. In 2009 we also bought our house!!!
We started making wine in 2009. In the beginning we just had 2.8 hectares and now we'll rise to 7 hectares. Chardonnay is the most planted grape variety with 4 hectares, Savagnin 1.6 hectares, 0.40 for Pinot Noir and 0.66 of Poulsard. This year we planted Trousseau and more Chardonnay.
We've acquired vines from a retired winegrower but we decided to not buy any stock. I only ever wanted to start with my vines. We are organic since 2012 (3 years conversion 2012 to 2015). Though the vineyards, the oldest dating back to 1974, have always been farmed in an organic way.
We established ourselves in Jura 10 years ago, because there was an opportunity to work and create wines more easily here than in Alsace. It is less expensive and mostly wild.
I vinify alone, I do « parcellaire » and do not blend with différents grapes (exception when we had a frost). We have four areas: Sur Montboucon, Les Grandes Vignes, Les Longes Combes, Les Molates (only used for crémant), Sur le Sery and Au Sery.
I try to express through the grapes, the characteristics of the terroirs, the variety. That's why I only use inert tanks in winemaking, to focus on freshness and fruit…..
Q: Jura wine styles and grapes are very different than other French regions. Many customers in our market have never even heard of this region and some of the indigenous grapes (we need to change that!) ; can you give us a quick and dirty overview of what makes Jura unique (geography, climate and the grapes, key wine styles)
A: What makes Jura unique is, I think, mix between nature and winegrowers. The Jura vineyard is exposed to the West.
One of the characteristics of Jura is also the diversity of terroir (geology). For example, at Sur le Sery in 200m I have four différents marls and two différents clays. We have quite the same climate as Burgundy but with a beautiful autumn (in theory). To express the typicity of Jura wines is to drink, taste the indigeneous varieties like Poulsard, Trousseau and Savagnin.
Q: Customers with some knowledge of Jura wines many only associate the Savagnin grape with Vin Jaune. Do you make a Savagnin ouillé? Could you explain to difference?
A: Yes I make Savagnin Ouillé, the name of this cuvée is Cuvée Romane, my daughter's name. The difference between these two kinds of wines comes from the storage/aging. Vin Jaune must be aged for 75 months mostly in oak barrels. This aging brings the flor (yeast) because there is no topping up with wine during this period. In fact, the flor or voile, slowly brings oxygen to the wine.
A savagnin ouillé could be aged in tank, oak, BUT without ever been topped up, this keeps the wine from oxidation.
Q: Are many Jura producers practicing biodynamic and organic viticulture?
A: Yes ! In Jura we are more than 50 organic or biodynamic winegrowers. About 20% in total area.
Q: From what I read, Chardonnay is your biggest planting. Is Chardonnay new to the Jura or has it been long established there? What style best describes your Chardonnay?
Chardonnay is as old in Jura as in Burgundy. My style of chardonnay depends where the grapes come from. I work with the terroir to express it. Les Grandes Vignes is mineral, strong and straight with delicats fruits notes.
Sur Montboucon goes of exotic fruits, more light in longer, more round. There's no one way, just a way to express the best from grapes/soil I can.
Q: Can you briefly describe your fermentation methods?
A: Natural fermentation, I always ferment with wild yeasts! I just add some sulphits (<3g/Hl) at the press. On whites there's no skin contact, just long pressing ( 5 hours). The duration of skin contact with reds depends; I I taste the wine two or three times a day. The 2016 vintage was 30 days maceration, 2018 was 14 days. No stalks included during maceration. After I listen, I smell. I do something if, and only if, the wine needs it. I bottle wines when they are mature to be drink, it could be after 6 months to 18 months.
Q: Is there anything you may want the public to know about Domaine Eric Thill?
A: I'm the best (joking)
Q: What is your favourite wine (made by you) and what do you like to drink it with?
Definitely the Poulsard !!!! You can drink it at anytime, any place. My favourite vintage? 2009, 2010, 2014, 2016, 2018.