2 Crows Letna Czech Pilsner (355ml)
2 Crows Brewing Co. is the brainchild of husband and wife duo Mark and Kelly Huizink and brewer Jeremy Taylor. They brew modern beers with care and focus on quality. Their aim is to get people thinking about craftsmanship, where their beer is coming from and the various characteristics that make beer great.
Tasting Notes
Bready malt notes that mingle with herbal and spicy hop character. Palate is crisp and crunchy, herbal, bready, bitter, and oh so smooooooth!
4.9% abv
Method
Brewed with a base of floor malted Pilsner from Island Malt House in PEI. 2 Crows used low-oxygen brewing techniques, as have become standard for all their lagers, and performed a double decoction mash. These techniques help enhance the rich maltiness and crispness in a beer like this, this is fairly standard procedure for European lagers, and is much more labor intensive.
Absolutely loaded with gorgeous Saaz hops, and fermented lower and slower than normal with Escarpment Lab's Czech lager yeast. Krausened at the end of fermentation with a smaller batch of the exact same beer, and lagered for 10 weeks. No filtration, no finings, no extraneous CO2, no shortcuts – just good lager.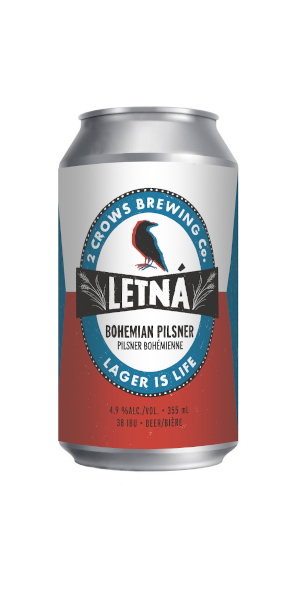 You may also like...