Am Stein Innere Leiste Spatburgunder (750ml)
Food Pairing

GamePoultryWarm Vegetable Dishes
Weingut Am Stein is nestled on the side of the most famous Franconian vineyard, the Würzburger Stein. The domain has been in the Knoll family for five generations and is currently in the hands of Ludwig and Sandra Knoll. It is located on the Würzburger Stein, the most famous vineyard near the city. At 27 ha it is also one of the bigger private domains in the area. The family Knoll is lucky enough to own parcels in the best terroirs of the region; the Würzburger Stein, Stettener Stein and Innere Leiste. Vineyard work has followed biodynamic principles since 2007.
The wines of Am Stein are superior quality modern German wines with incredible aromatics, purity of flavour, freshness and balance.
Tasting Notes
Aromas of sour cherry and berry fruits accented by subtle roasted aromas on the nose. Medium tannin structure; nuances of leather and coffee. Full and round with a long finish.
Method
The VDP.ERSTE LAGE sites are premium first class vineyards, which each possess their own individual character and optimal growth conditions. They are proven to produce long-lasting wines with sustained high quality. The grapes must be selectively harvested by hand. The maximum yield here is 60hl / ha. Erste Lage wines (like the equivalent of 'Premier Cru') boast sustainable quality with unique character. The Würzburger Innere Leiste is located in a steep valley section on the south side of the former bishop's residence "Marienberg". The raw material of the vineyard is 'mushelkalk', a sediment layer of calcareous algae and mussels. The clay-containing limestone formed over millions of years contributes to the fact that the soil has a very good heat storage capacity. The stony clay is profound and has an excellent humus supply. This results in a balanced availability of nutrients for the vines. Here, the Spätburgunder (Pinot Noir) grows in heatstoring limestone and soaked clay. The wind-protected position of the land and the influence of the microclimate there ensure optimum grape maturity. 
Made according to the principles of organic and biodynamic farming and winemaking. The grapes undergo a long cold maceration, cool fermentation and prolonged mashing time; aged for 12 months in large wooden barrels and used French barriques.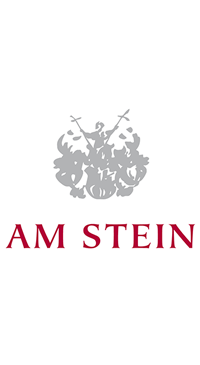 You may also like...