Annapolis – The Classic Cider 6pk (2130ml)
The Annapolis Cider Company was founded in 2016 with the goal of creating ciders that are genuine expressions of Nova Scotia's Annapolis Valley. They are locally-owned business that has grown to become one of Canada's leading premium cider brands. They have achieved this by working together with local fruit growers to obtain the highest-quality fruit grown in the Annapolis Valley. Annapolis cidery is committed to a philosophy of minimal intervention and the practice of long, cool fermentations of unique cider and heritage apple varieties.
Tasting Notes
This classic cider is made by combining a base dry-fermented cider with freshly-pressed apple juice. The apple varieties that are used vary throughout the year. Enjoy the diversity!
5.6% abv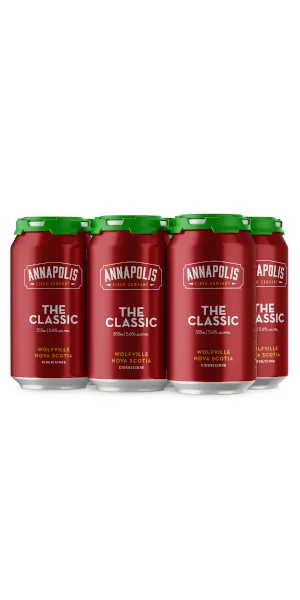 You may also like...