Antica Torino Amaro della Sacra (750ml)
Tasting Notes

herbalViscousWood
Antica Torino is the brainchild and longtime passion project of Liguria-based wine/spirits huntsman Vittorio Zoppi and Umbrian wine maker Filippo Antonelli. Vito's love and eventual business venture began like many others, as a child, surrounded by the time honored tradition of the people and the place. Vittorio Zoppi and Filippo Antonelli founded the Antica Torino company to produce and rediscover traditional Piedmontese aromatized wines, liqueurs, and spirits; creating new recipes that are inspired by traditional ones. Their unique offers are the culmination of painstaking research into monastic traditions on the cultivation of herbs and plants for use in tinctures, teas, and of course, liqueurs.
Tasting Notes
Amaro della Sacra is brimming with flavours of smoked cardamom pod, cinnamon, stewed fruits, cloves and bitter chocolate. This rich and warming amaro can be enjoyed after meals or mixed in cocktails.
Method
After selectively combining and enhancing dozens of old Piedmontese recipes, a special blend of botanicals is cold macerated in grain alcohol then aged until the flavours are fully married. Once the elixir is fully matured it is filtered and bottled at 35% alcohol by volume.
Our Thoughts
Wet wood, cola and root beer.
Fresh tilled earth, mushrooms, hoisin, viscous, and slightly sweet but completely balanced by the bitter notes.
Woody! Like biting into a piece of wood soaked in rootbeer.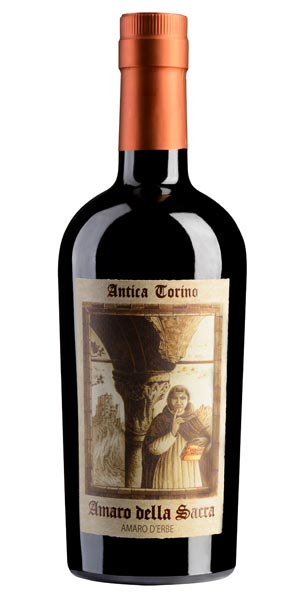 You may also like...