Barone di Valforte Montepulciano (750ml)
Food Pairing

CheesePasta DishesPizza
Tenute Barone di Valforte is a family estate of 52 hectares in the heart of Abruzzo region, between the Adriatic sea and the Grand Sasso and Maiella mountains. The family has focused their efforts on the production of typical and native grapes varieties from the Abruzzo region practicing sustainable agriculture.
Tasting Notes
Ruby-red colour with purple highlights. Pronounced plum and morello cherry nose with a medium body and smooth palate.
Method
Montepulciano d'Abruzzo grapes grown in sandy clay soil at an elevation of 150 – 300 m above sea level.  Fermented in stainless steel with 15 days skin maceration.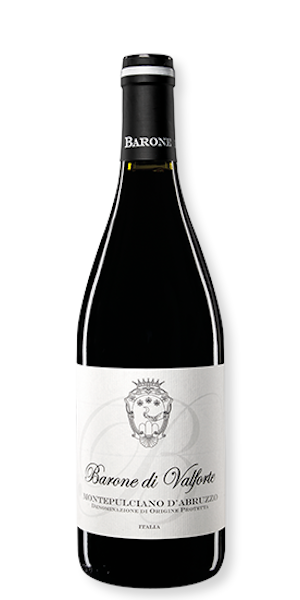 You may also like...