Big Spruce – Kitchen Party Pale Ale (473ml)
Beer Style

American Pale AleThe beer style that launched the craft beer movement! Characterized by floral, fruity, citrus-like, piney, resinous American hops. Learn More

Tasting Notes

BitterCitrusResin
Located in Nyanza, just west of Baddeck on Cape Breton Island, Big Spruce Brewing is a certified organic, on farm facility. The unfiltered, unpasteurized organic beers are sold in refillable 1.89 litre growler bottles at the brewery, in 473ml cans and on tap at select locations around Nova Scotia.
Cape Breton's first Craft Microbrewery. Atlantic Certified Organic Facility. First and only on-farm Craft Microbrewery in the Maritimes. Only the second on-farm certified organic brewery in all of Canada!
Tasting Notes
Kitchen Party Pale Ale is a full bodied beer with aromas of grapefruit peel, pine resin, slightly juicy fruits, and a firm backbone of lightly toasted malts. The palate features a lot of the same notes, and drinks solidly bitter, wonderfully aromatic, with just a little residual stickiness. This beer pairs well with all most pub fare, and the kinds of snacks you'd find at a kitchen party.
Method
Dry hopped, as most American style Pale Ales are – this is traditional for the style in the quest to always turn the hop dial to 11. Dry hopping is when hop pellets are added either at the end of the boil or even in the fermenting tank, this process greatly enhances the aromatic qualities of the beer, showcasing the classic West Coast hop profile. 
Our Thoughts
This is generally one of the first beers I'll show to someone from out of town, and for good reason; strong west coast hop presence with lots pine and grapefruit and mild malt profile. It's refreshingly bitter without being overly assertive; it's hard to find a food that doesn't pair well with it but my favourite choice would be a roast chicken sandwich with some tangy aioli.
Express Shipping!
For select shipping postal codes, this product may be eligible for Express Delivery! Click here to learn more.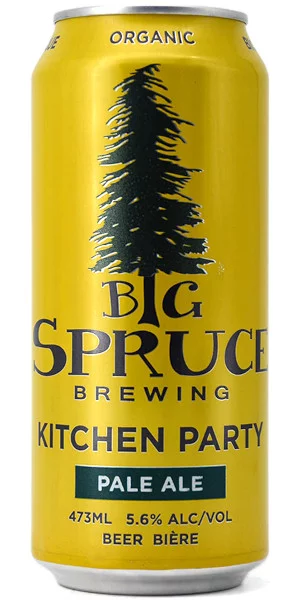 You may also like...