Blue Lobster Tropical Punch Can
Based out of Stellarton, NS – Nova Scotia Spirit Co. hit the market in 2015 with a focus on producing quality, small batch spirits at an everyday price. They've since expanded their offerings to Ready to Drink cocktails with the Blue Lobster Vodka Soda line, as well as beer with the Painted Boat brewery.

Small Town, Small Batches, Tall Tales.
Tasting Notes
Bright, fruit – filled, and bursting with flavor, Blue Lobster Tropical Punch says Aloha to your taste buds. This classic tropical punch delights with a base of pineapple and mango, complemented with bright fruit notes of passionfruit, orange and guava, perfectly balanced with just a hint of coconut. Lightly carbonated for a lively but drinkable mouthfeel. This drink is an ideal summer sipper, but year round it will make you feel like the sun is shining down on you!
6.0% abv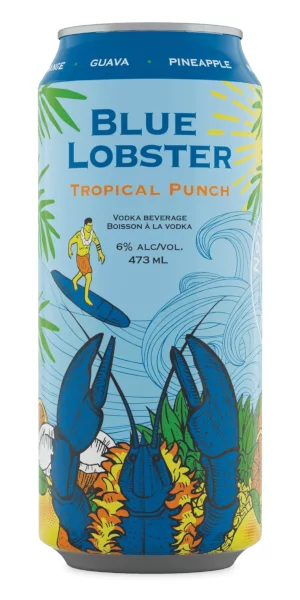 You may also like...