Borgo Scopeto Chianti Classico (750ml)
Sub-Region

Chianti Classico

Food Pairing

CharcuteriePasta DishesPoultry
The area of vineyard of Borgo Scopeto consists of 70 hectares, 40 of which is Chianti Classico with various clones of Sangiovese. The vineyards of Borgo Scopeto lie at an altitude of between 350 and 420 meters above sea level with a South to South – West exposure. The soil is typical of the Chianti classico region ; sandy, shingly, stony and like clay.
Tasting Notes
It is ruby red in colour with intense fruity aromas of blackberry, hints wood, vanilla and cocoa. The palate is dry, firmly structured and elegant. A well balanced wine, with excellent persistence of flavour on the palate.
Method
This Chianti Classico is a blend of Sangiovese 90%, Merlot 5% and Colorino 5%.  Traditional fermentation with 1 year ageing in 30 hl Slavonian casks and 5 months ageing in bottle.   
Our Thoughts
After trying this for the first time a month or so ago, I was quite pleasantly surprised by how much I enjoyed this wine. It is full bodied, velvety smooth with a generous bouquet of fruit and oak aromas. On the palate, the balance of fruit and oak is pleasing and the tannins are well integrated. This is the perfect everyday red, not only for being a great versatile wine to pair with, but it's also at a fantastic price point at $24/bottle. Highly recommended with any classic Italian dishes or simply enjoy on its' own!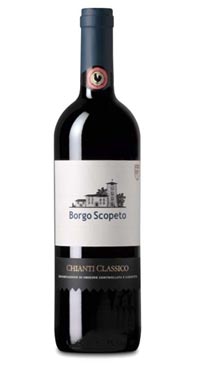 You may also like...