Burrowing Owl Merlot (750ml)
Burrowing Owl winery and vineyards lie within the northernmost tip of the antelope brush ecosystem, which is part of a semi-arid shrub-steppe. The location (on a southwest-tilting, sandy plateau) near the north end of Osoyoos Lake, is one of the most highly rated grape-growing locations in the Okanagan and Similkameen Valleys, and for that matter Canada.
Tasting Notes
A mix of brambly red berry fruit on the nose with paprika, roasted red pepper, stewed plum, black cherry, dark chocolate and violet along with some sweet vanillin pastry crust. The palate is dry, full bodied and has nice vibrant mixed red and black brambly berry fruit, crisp acidity, the punch of blackberry, juiciness of plum, blueberry, smooth tannins and dark chocolate, dried thyme and some dusty earth.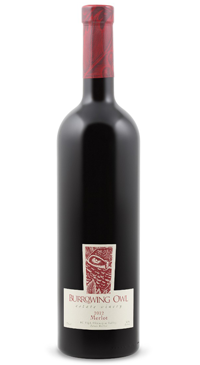 You may also like...