Carpano Antica Formula Vermouth (1000ml)
Tasting Notes

Baking SpicesweetVanilla
Carpano Antica Formula is the gold standard for sweet vermouth. Antica Formula is a recreation of Antonio Benedetto Carpano's recipe from 1786 and uses only the highest quality ingredients. Each hand-blown and individually-numbered bottle looks just as good as it tastes. This vermouth will change the way you think about vermouth as a beverage.

Tasting Notes
Carpano Antica Formula is bursting with prunes, dried figs, black cherries and sweet vanilla accents that give way to bittersweet citrus and christmas cake on the long smooth finish. It is as nice to sip as it is to mix with.

Method
Carefully selected Italian white wines are protected from oxidization and processed rapidly to form the base of this iconic vermouth. A combination of hot infusion and cold extraction are used to maximize the aromas and flavours and for some ingredients this process takes months. Only the best quality saffron from Iran, vanilla beans from Madagascar, and wormwood from the Alps are used in conjuction with dozens of other secret ingredients known to only a few people are used to make Antica Formula. Once the flavours have been extracted, the vermouth is sweetened and melded with pure burnt sugar until it is ready to be bottled at 16.5% alcohol by volume.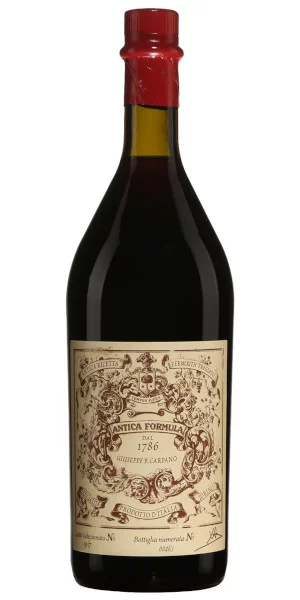 You may also like...
Express Shipping!
For select shipping postal codes, this product may be eligible for Express Delivery! Click here to learn more.