Pronounced "poont-eh-mess" in the Piemontese dialect, it means a point and a half. The story goes that on 19 April 1870 , a stockbroker, caught up in a discussion with colleagues whilst in the Carpano wine shop about the increase in share prices on that day – one and a half points – ordered his usual Carpano vermouth but asked for the barman to add half a measure of bitter, using the regional expression "Punt e Mes". The drink immediately became popular as an aperitif before lunch, as recalled by the barman of the time Maurizio Boeris.
The bizzarre origin of this new name came into common usage not long after, with "regulars" of the wine shop ordering Punt e Mes with a gesture.Whereby they would only need to raise their thumb to mean one Point and trace a straight line upwards in mid-air to mean a Half point for the barman to understand straight away that they wanted a Punt e Mes. It was a favourite drink of the founder of FIAT, Giovanni Agnelli, as he recalled in his memoirs of 1916.
Tasting Notes
Punt e Mes has a distinct ruddy cola colour and boasts rich aromas of christmas cake, balsamic reduction, black cherry and baking spices. The palate is creamy and bittersweet with plums, bitter orange, vanilla, and cola spices that resonate on the long juicy finish.
This vermouth is lovely in an Americano, one of the best in a Negroni, and has to be one of the best value red vermouths on the market today.
Method
Punt e Mes is the culmination of infusing carefully-selected white wine with a combination of over 40 different herbs and spices before being bottled at 16% alcohol by volume.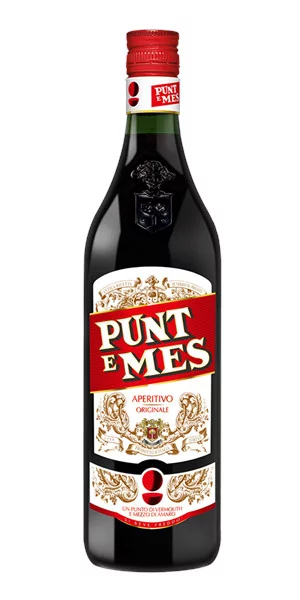 You may also like...