Dolin DRY Vermouth de Chambery (750ml)
Tasting Notes

CitrusFloralherbal
Dolin is one of the last independent vermouth producers and still follows the basic recipes from 1821. Chambery is the only controlled appellation in France for the production of vermouth and Dolin is the last producer of Vermouth de Chambery. There is truly nothing else quite like it. The Dolin vermouths remain much closer to the delicate base ingredients from which they are made and are more akin to fine wine than the grocery store vermouths most of us are used to.
Tasting Notes
Many people are skeptical about vermouth having never tasted a traditional hand-crafted expression before. There is only one thing you can do: try it! The Dolin Dry is full of white flowers, lemon zest, honeycomb, and soft herbal astringency. The texture is light and fresh and the finish is pure and dry. The perfect dry martini ingredient or summer sipper.
Method
Dolin dry vermouth is made from a unique blend of 15 botanicals and spices that macerate in a specific white wine, Ugni Blanc, like the other Dolin vermouths. Absinthe, brooklime, rose and orange bark are the best-known ones, but you can also taste verbena and yellow genepi. Slightly sweet, this dry vermouth is particularly appreciated by bartenders for its subtlety and elegance. You can of course also enjoy this Dolin dry vermouth as an aperitif, neat or on the rocks.
Express Shipping!
For select shipping postal codes, this product may be eligible for Express Delivery! Click here to learn more.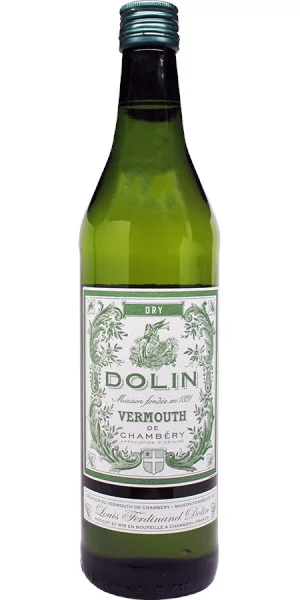 You may also like...