Champagne Dom Perignon (750ml)
Food Pairing

CheeseSeafood
First released in 1937 (the 1921 vintage) and owned by Moet Chandon, Dom Pérignon is a prestige cuvée (also known as tête de cuvée) which is the top Champagne that a producer will make.
Dom Pérignon was a Benedictine monk and cellar master in the 17th century. He is widely credited as being the "father" of Champagne and thought to have said: "Come quickly, I am tasting stars!" upon his first taste of sparkling wine. While the champagne method came before Pérignon began his efforts, he is known to have perfected the art of winemaking overall.
He is credited with creating and mastering many techniques like blending grapes to improve wine quality, enhancing flavours in finished wine, and proper bottling pacing. He also started using cork closures and thicker glass bottles so they would not explode under pressure.
Tasting Notes
Dom is always a blend of Chardonnay and Pinot Noir. In its youth, it is smooth, creamy and balanced with lots of fruit. With time, it develops toasty mushroomy aromas and layers of complexity. It really is an impressive Champagne.
Method
Dom Pérignon is made with many grapes from Grand Cru vineyards, but each blend always includes grapes from the original plot in the Abbey of Hautvillers, which is classified as Premier Cru fruit. 
Dom Pérignon is always a vintage Champagne, meaning each bottling contains grapes harvested only from a single year with long ageing times before release to give the wine complexity and finesse. Each vintage is aged for a minimum of 7 years before bottling but the wine is often aged much longer than that.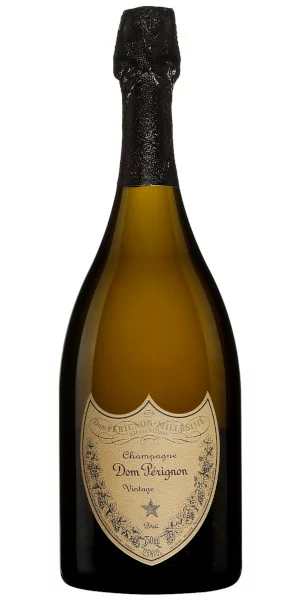 You may also like...