DeMorgenzon DMZ Chenin Blanc (750ml)
Food Pairing

PoultryWarm Vegetable Dishes
At Demorgenzon, the slopes rise up to 400 m above sea level with the ocean as a backdrop. Rather than refer to their vineyard as 'mountain' terrain, they prefer to be known as 'garden vineyards'. In Spring specially chosen wild flowers flourish between the vines. They have no doubt that a bio-diverse and ecologically sensitive environment produces infinitely better grapes. To add to the beauty of the landscape, Baroque music is piped through the vineyards as it is believed that the power of music positively influences the ripening process.
Tasting Notes
Old bush vines of Chenin Blanc grow on weathered granite and are picked at optimum ripeness. Fresh green apple, yellow stone fruit, honey and floral aromas characterize the nose and the palate.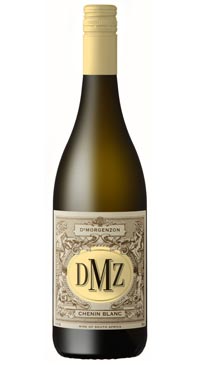 You may also like...