Domaine Bonnet Huteau Muscadet "Les Bonnets Blancs" (750ml)
Food Pairing

Fish & ChipsoystersSushi

Sub-Region

Muscadet de Sevre et Maine
Domain Bonnet Huteau is situated in the center of the Muscadet vineyard, in the Sèvre & Maine appellation, 20km from Nantes. This domain has been producing Muscadet for more than 150 years. Winemakers Jean-Jacques, Rémi Bonnet, Vincent Pineau operate the Domaine Bonnet-Huteau, giving their best to develop a whole palette of flavours so that their Muscadet wines express the best quality and minerality for each terroir – gneiss, micaschist, amphibolite and granite. The wines are certified organic.
Tasting Notes
This Muscadet wonderfully expresses the terroir of schist and gneiss. The wine is fruity and expressive, with a light body and fresh crispness.
Method
Made from the Melon de Bourogne grape grown on sgallow soil of mica schiste and gneiss.  The grapes are grown according to organic viticulture methods, after harvest, they are slow pressed and not crushed then fermented in temperature controlled stainless steel tanks.  The wine rests on the lees for 6 months to acquire a bit more roundness and mid palate texture.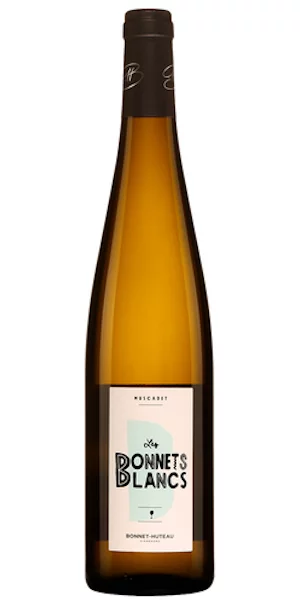 You may also like...