Dr Zenzen Elite Riesling (750ml)
Farming Method

ConventionalMost products with this label come from producers who do their best to avoid any intervention at all but it's possible that some of the aforementioned preventative measures and additions are deemed necessary. Learn More

Food Pairing

Pad ThaiCurrySushi
The house of Dr. Zenzen has been wine growers in Germany since 1636. This family tradition of more than 380 years stands for great experience and exclusiveness concerning the quality of wines. They have evolved into a modern facility producing exceptional wines at affordable prices, with sales and shipments all over the world. This family owned company is a 13th generation company. Their portfolio is vast and their focus is on native German varietals.
In 1939, the Einig-Zenzen company which is a wine trading company was founded by Jacob Einig and his son-in-law Peter Josef Zenzen. In 1971 the company starting importing wine from Australia and Chile to offer other value wines in addition to their German portfolio.
Tasting Notes
Fragrant, fresh, and vivid with aromas of ripe pear, peach and a hint of green apple. Light-bodied crisp and refreshing, reminiscent of fresh green apples. Slightly off-dry with a well balanced mouthwatering acidity. Alcohol 12%
Method
This is a QbA- Qualitatswein wine from the Rheinhessen region.  The Rheinhessen is protected from cold winds and strong rainfall by surrounding hills, making the area good for grape growing. Production in stainless steel with limited exposure to oxygen, accentuates the aromatic characteristics of the riesling grape.  This wine is light bodied and off dry with 10.5 g RS.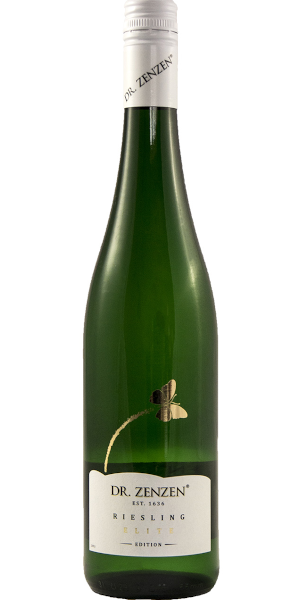 You may also like...