Food Pairing

SeafoodSpicy Foods
Gaspereau Vineyards is a picturesque 35-acre vineyard in the Gaspereau Valley. It has earned a reputation for making outstanding wines under the care of European-trained, Nova Scotian born winemaker Gina Haverstock. Gaspereau Vineyards specializes in fruit-forward, terroir driven white wines, and smooth reds as well as traditional method sparkling wines.
Tasting Notes
A wine of prestige for Nova Scotia, it is a delight for all senses. Nova Scotia's most aromatic grape variety was used to make this slightly pink in colour wine. The nose shows intense tropical fruit aromas of lychee fruit, passion fruit and hints of pink grapefruit and rose. Despite the illusion of sweetness displayed on the nose, this wine finishes dry with a long grapefuit finish. Muscat is the perfect partner with crab cakes, curry dishes and shellfish. It is truly a Nova Scotian culinary delight!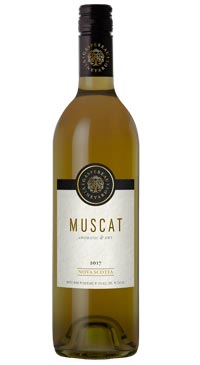 You may also like...