Luckett Phone Box White (750ml)
Food Pairing

CheeseCold Salads
From greengrocer to grape grower, Pete Luckett's hard work, eye for detail and enthusiasm has made him successful in all of his business ventures. It was only natural that Pete plant a vineyard and open a winery on his breathtaking Gaspereau Valley property. Luckett vineyards produces a selection of wines and styles to suit all tastes.
Tasting Notes
A blend of Osceola Muscat, Traminette and L'Acadie. Floral and apricot aromas and flavours with a hint of fresh savoury herbs. Soft texture and easy drinking.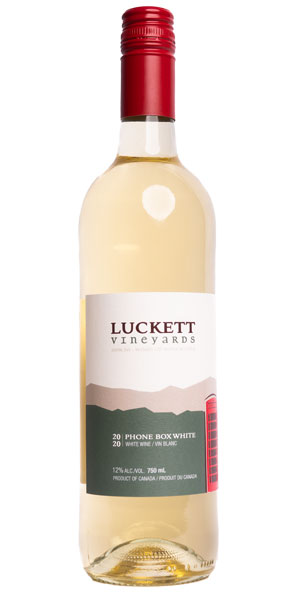 You may also like...