Hazelburn 10 Year Old (700ml)
This is a 10 year old bottling of Hazelburn single malt Scotch whisky from the Springbank distillery in the Campbeltown region. Founded in 1828, Springbank is among the oldest family-run distilleries in Scotland.
Tasting Notes
Toffee apple, ripe pear, honey and vanilla on the nose. Good mouthfeel with bright notes of vanilla and toffee with more lively fruit notes underneath. The finish is oily and sweet.
Method
Hazelburn is one of three styles of whisky produced at Springbank, known for being triple distilled and unpeated, whereas Springbank single malt is distilled two-and-a-half times and is lightly peated. 
Hazelburn is triple distilled, matured in bourbon casks and bottled at 46% ABV.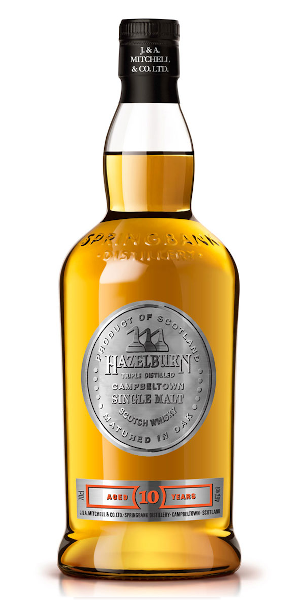 You may also like...