Jost Great Big Friggin Red (750ml)
Farming Method

ConventionalMost products with this label come from producers who do their best to avoid any intervention at all but it's possible that some of the aforementioned preventative measures and additions are deemed necessary. Learn More

Food Pairing

BBQPorkRed Meat
Jost Vineyards is situated on over 100 acres on Nova Scotia's Sunrise Trail. It is the largest and longest operating winery in the Atlantic region, and the Jost family can be credited to pioneering the Nova Scotia wine industry. Jost has numerous contract growers across the province that supply the winery with the quality grapes for the production of their wines. Though ownership has changed in recent years, the Jost legacy lives on.
Tasting Notes
A blend of Baco Noir, Leon Millot and Castel. Supple, full and easy drinking, this wine was aged with Canadian oak and maple wood which gives it a distinct aromatic style (caramel, mocha, toast and maple). A perfect wine to drink alongside the BBQ.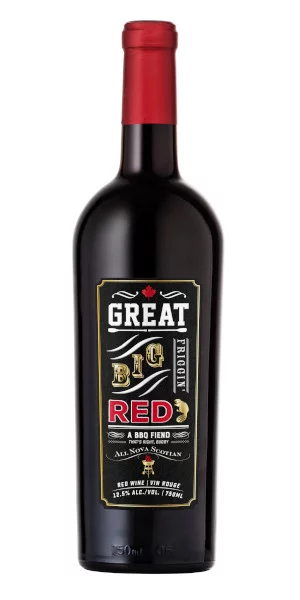 You may also like...
Express Shipping!
For select shipping postal codes, this product may be eligible for Express Delivery! Click here to learn more.