Food Pairing

AppetizersSeafoodSushi
La Mura is an organic wine line from Sicily. The vineyards are located on the Sicilian coast and benefit from Mediterranean sea and sun influence. The brand highlights indigenous Sicilian grapes and offers great value for money.
Tasting Notes
Straw yellow color and greenish reflections, this Grillo has a delicate aromatic character. Fresh and crispy with a good complexity and
texture. Perfect chilled, on its own or with lightly seasoned cheese. A great match with seafood pasta or fish, clam chowder, sushi and sashimi.
Method
Made from 100 % Grillo grapes, which are indigenous to Sicily.  The vineyards are located in Valle del Belice, a hilly land in the western part of Sicily.  The grapes are hand-harvested in September, usually at night, to preserve the freshness of the grapes. Only the perfect and ripe grapes are picked and then transported through small containers to avoid damages to the bunches.  The grapes are destemmed to eliminate any eventual vegetal hints, and then soft pressed.  The wine is cool fermented in stainless steel for about 12 days and left on the fine lees in order to add some structure and complexity.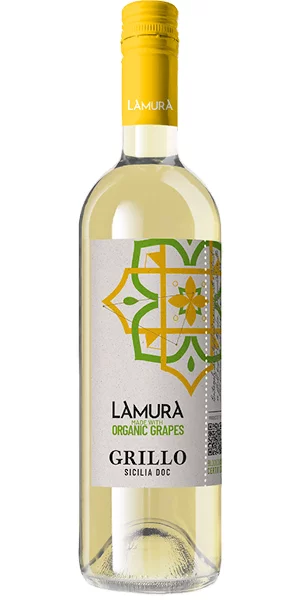 You may also like...