Martini is a true Italian icon that was established in 1863 and has become one of the most recognized and cosmopolitan Italian drink brands in the world.
Tasting Notes
The fruity notes of MARTINI Fiero are enhanced by savoury, salty foods. Put together a selection of mixed black and green olives, Italian cured meats and some rustic chunks of Parmesan cheese to nibble at.
Method
Martini Fiero is a wine-based aperitif that is perfect for cocktail-making.  This is a contemporary blend of citrus and bittersweet orange with crisp white wines and infused botanicals – its fiery colour and zesty, fruity flavours are 100% natural. Martini Fiero makes a delicious spritz cocktail when combined with Prosecco and soda or mixed with tonic.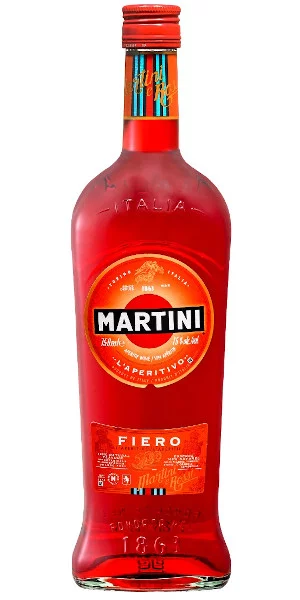 You may also like...