Noble Vines 337 Cabernet Sauvignon (750ml)
Harvesting Cabernet Sauvignon is usually "a waiting game between ripeness and fall weather," says winemaker James Ewart. "But because 337 ripens early, you have the opportunity to pick when you want to. It's a partnership with the grapes, rather than impatiently asking them, 'Are you ready yet?'"
Tasting Notes
Noble Vines 337 Cabernet Sauvignon exhibits lively aromas of black cherry, ripe currant, fresh herbs and lightly roasted coffee. Supple tannins and balanced acidity support core flavours of blackberry, black cherry and toasty oak, intertwined with spicy black pepper accents. It is rich and complex and may be enjoyed on its own or with a range of cuisine.
Method
 A classic expression of this revered variety, from vine stocks originating at the grand chateaus of Bordeaux.  In the winery, James likes to ferment Cabernet at a slightly warmer temperature than for other red varieties. This hastens the process and allows him to control extraction. "It's easier to go faster and then apply the brakes than it is to give it the gas," he explains. James gives the wine added complexity by blending lots from different spots within the vineyard.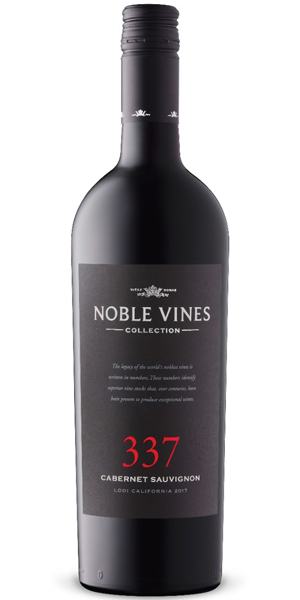 You may also like...