The Crusher Cabernet Sauvignon (750ml)
Sub-Region

Sacramento-San Joaquin River Delta (Clarksburg)

Food Pairing

BBQPorkRed Meat
The Crusher wines are the product of a partnership between two established Californian winemaking families, the Sebastiani and Wilsons. The grapes are sourced from Clarksburg, an appellation only 20 miles East of Napa Valley, near Sacramento where similar diurnal temperature fluctuations – cool nights and hot days – produce balanced and concentrated wines. Unlike Napa, land is still relatively affordable here, so the wines offer excellent quality and value. The Crusher wines undergo wild yeast fermentation, from yeasts naturally present in environment. These indigenous yeasts produce subtly nuanced wines and express the local terroir.
Tasting Notes
The Crusher Cabernet Sauvignon has a vibrant nose of black cherry, toast and pepper. The palate is full and smooth, with lively blackberries, plums and dark chocolate. Ten months of aging in French oak imparts a warming woodsy note to the wine. The fruit and tannins are well balanced. Pair this full red with a juicy steak, herb crusted lamb or a grilled porcini burger.
Method
A blend of 78% Cabernet Sauvignon, 14% Petite Sirah, 4% Tempranillo, 4% Merlot.  Ages 15 months in French oak.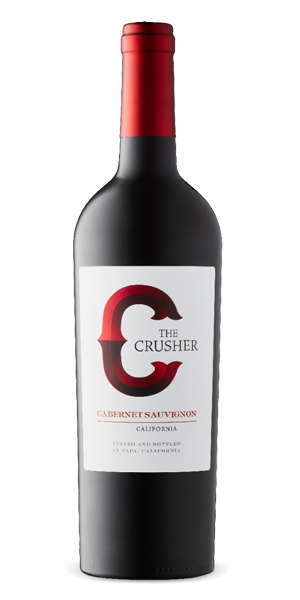 You may also like...