Big Flower Cabernet Sauvignon (750ml)
Food Pairing

CheeseGameRed Meat
Ginny Povall was born and raised in Boston, Massachusetts and began making wine at home as a hobby. She eventually made her way to South Africa to pursue her passion to make wine on a larger scale and she planted vines on Protea Heights Farm, located in Devon Valley, about 10 minutes outside the center of Stellenbosch. Back in the 1940s, this was the first farm in South Africa to grow protea flowers, which is the country's national flower and Ginny decided to dedicate a fraction of her property to protea cultivation. The vineyards were freshly planted in 2009 and 2010 and her winery just now coming into steady production and from her inaugural vintage, she has garnered well deserved attention. She practices sustainable viticulture and minimal intervention throughout the winemaking process. The Botanica range of wines have as much personality as their vibrant and charming winemaker.
Tasting Notes
Juicy dark fruit, hints of tobacco, bitter-sweet chocolate. Softly textured with fine tannins make it an easily approachable and equally delicious Cabernet Sauvignon.
Our Thoughts
Originally a flower farm which was replanted with vines about 10 years ago. This Cabernet Sauvignon has voluptuous dark berry fruit, with hints of tobacco, chocolate and maybe even a slight minty-ness. I used this in my wine class for a blind tasting and it was a true representation of the Cab grape. The little bit of South African earthiness did throw a few people off. However, I liked the added complexity and thought that it was a good balance to the fruit and the oak. This is medium to full bodied and it would be perfect with anything on the BBQ!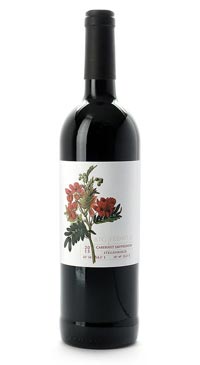 You may also like...