Botanica Wines Big Flower Cabernet Franc (750ml)
Food Pairing

DuckRed MeatVegetable dishes
Ginny Povall was born and raised in Boston, Massachusetts and began making wine at home as a hobby. She eventually made her way to South Africa to pursue her passion to make wine on a larger scale and she planted vines on Protea Heights Farm, located in Devon Valley, about 10 minutes outside the center of Stellenbosch. Back in the 1940s, this was the first farm in South Africa to grow protea flowers, which is the country's national flower and Ginny decided to dedicate a fraction of her property to protea cultivation. The vineyards were freshly planted in 2009 and 2010 and her winery just now coming into steady production and from her inaugural vintage, she has garnered well deserved attention. She practices sustainable viticulture and minimal intervention throughout the winemaking process. The Botanica range of wines have as much personality as their vibrant and charming winemaker.
Tasting Notes
Ripe and rich aromas of dark berries with a hint of pencil shavings, this is an approachable full-bodied red wine with soft tannins.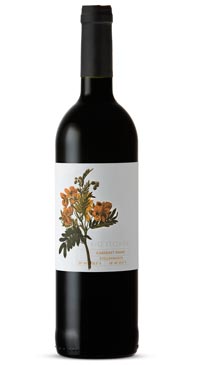 You may also like...