Propeller – India Pale Ale 6pk (2046ml)
One of Nova Scotia's original microbreweries, Propeller Brewing Company, located in Halifax, produces a wide-range of International award winning, all-natural, British-style ales and lagers.
Tasting Notes
Its bracing, bitter and higher in alcohol (6.5%alc./vol) and made with the trademark Propeller quality. A full-bodied ale for full throttle beer lovers!
Method
Not for the faint of heart. True India Pale Ales had to withstand long sea voyages before quenching the thirst of cranky British troops stationed in India. The Propeller IPA is true to this style.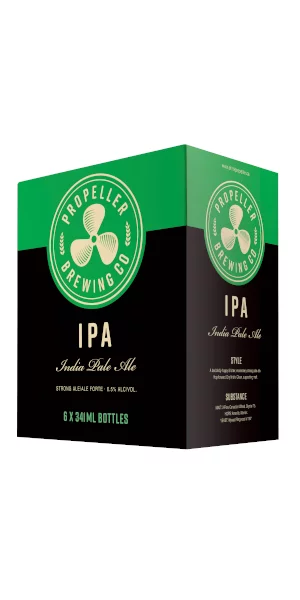 You may also like...