Puy de Dome Pinot Noir (750ml)
Farming Method

ConventionalMost products with this label come from producers who do their best to avoid any intervention at all but it's possible that some of the aforementioned preventative measures and additions are deemed necessary. Learn More

Food Pairing

CharcuterieWarm Vegetable Dishes
Cave Saint-Verny is a co-op in the département of Puy-de-Dôme in the Auvergne located in central France, in the far north east of France's Massif Central. Auvergne has a long wine growing tradition that dates back to Roman and Gallic times. Saint-Verny is a small, highly dedicated, 65-grower cooperative that worked diligently to establish AOC status for Cotes d'Auvergne in 2011. Prior to recognizing its independent AOC status, the area was considered an extension of the Loire Valley, and its unique soil and topographical attributes had not been formally recognized. The vineyards stretch across 170 hectares from Riom in the north to Issoire in the south. The co-operative of Cave Saint-Verny produces consistent quality and good value wines with a sense of place.
Tasting Notes
Intensely aromatic, showing hints of herbs, and ripe cherry fruit on the nose. This is a Pinot Noir that shows Burgundy-style soft tannins and no harsh edges. The palate is elegant and textured with smooth, sappy red cherry fruit. This light red wine is pairs well with charcuterie, duck, white meat or baked salmon.
Method
The vines grow on volcanic soils, which contribute a real mineral driven character to the wines. The focus is on the vineyards with a minimalist approach in the cellar. A cooperative structure allows these passionate growers to realize the benefits of their efforts in their vineyards, as it would not make economic sense for them to bottle fruit from their small plots independently.
Express Shipping!
For select shipping postal codes, this product may be eligible for Express Delivery! Click here to learn more.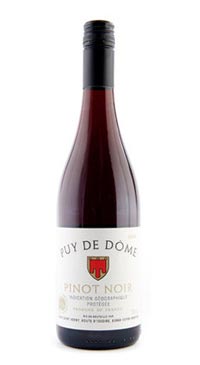 You may also like...