Romate Fino Sherry (750ml)
Farming Method

ConventionalMost products with this label come from producers who do their best to avoid any intervention at all but it's possible that some of the aforementioned preventative measures and additions are deemed necessary. Learn More

Food Pairing

AlmondsOlivesTapas
Romate is a family run house that has been producing fine Sherry (Jerez) since 1781. The key factors in crafting this wine style are the white Albariza soils, the Andalusian sun and the native grapes, Palomino, Airen and Pedro Ximenes. The production process for Sherry is a long and relatively complicated one with many steps in which Romate combines traditional and modern techniques in order to create a consistent quality product.
Tasting Notes
Fino Sherry is the lightest and dryest style. Aromas of hazelnut and toffee and slightly briny. It is fresh and crisp and lightly salty on a long elegant finish.
Method
Fino is a dry white wine made from palomino grapes, which, as is the case with Manzanilla, is aged under a layer of yeasts which make up the veil of flor. It is stored and aged in American oak butts using the traditional solera y criaderas system in the bodegas of Jerez de la Frontera and El Puerto de Santa María.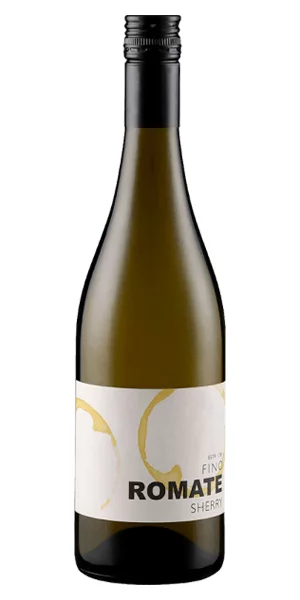 You may also like...