Romate Amontillado Sherry (750ml)
Romate is a family run house that has been producing fine Sherry (Jerez) since 1781. The key factors in crafting this wine style are the white Albariza soils, the Andalusian sun and the native grapes, Palomino, Airen and Pedro Ximenes. The production process for Sherry is a long and relatively complicated one with many steps in which Romate combines traditional and modern techniques in order to create a consistent quality product.
Tasting Notes
All Amontillado's start off as Fino's but during the ageing process, the protective flor yeast dies and the wine is exposed to oxygen, causing the wine to deepen in colour and develop complexing oxidative notes (associated with Oloroso Sherries). This is a slightly sweetened Amontillado, though still dry enough to enjoy it with tapas. It has a pronounced nutty aroma with a smooth and slightly sweet palate.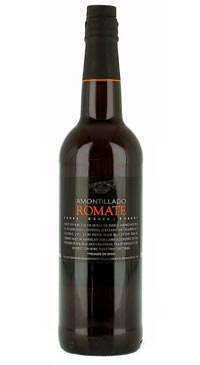 You may also like...