Schoolhouse – Recess Pilsner (473ml)
Schoolhouse brewery was once the smallest brewery in the province, brewing from an old schoolhouse in the valley turned homestead. Over the years Cam, the owner, build his brand up and moved to a full production brewery and taproom near the waterfront in Windsor, NS.
Tasting Notes
Recess Pilsner from Schoolhouse is a well done Czech-style Pilsner, spicy and floral hops with some light bready aromas lead into a light body, snappy carbonation, and pleasant bitterness that make this a very refreshing beer!
5.2% abv
Method
Czech style Pilsners use Saaz hops – known for their floral and spicy character. This Pilsner has lots of solid malt character as well that plays nicely with the hops.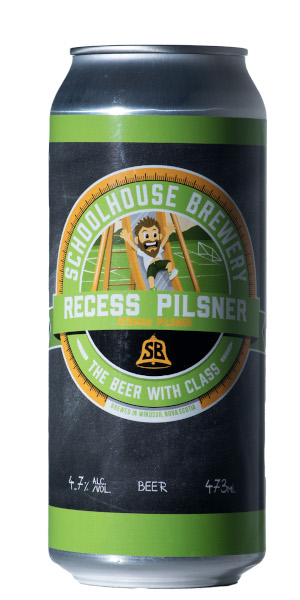 You may also like...