Spindrift – Toller Gold Lager 12pk (4260)
Tasting Notes

CrispMaltySmooth
Located in Dartmouth, and established in 2015. Spindrift focuses on clean and refreshing everyday lagers, but doesn't shy away from the occasional ale and barrel aged offering.
Tasting Notes
Straw-coloured and crystal clear with a nice, rounded body. This refreshing lager has aromas of barley and cereal grains and slightly sweet, light malt flavour. Just a touch of hop character nicely balances out the taste and finishes dry, and crisp. A perfect locally made quality lager!
5.0% abv
Method
Brewed to go toe to toe with the everyday light lagers –  Toller Gold is clean, and simple. Just what you want for your "anytime beer". This beer is brewed to the style that's known the world over, the American Lager, featuring subtle aromas and flavours.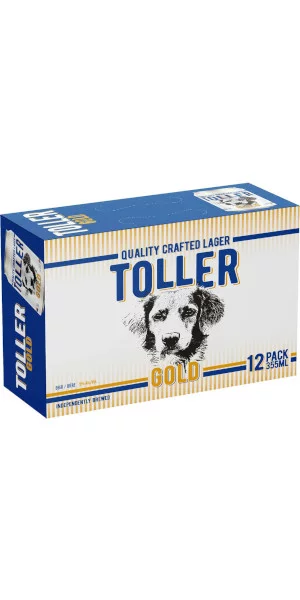 You may also like...