Stillwell Brewing – Best Bitter (473ml)
Beer Style

English Pale Ale/ESBSometimes referred to as Extra Special Bitter (ESB), these beers are known for balance between malt and hop bitterness. Expect earthy-herbal English-variety hop character. Learn More

Tasting Notes

herbalrefreshingSmooth
From the folks behind arguably one of the city's best beer bars, brewing and packaging at their new facility on Kempt Rd., Stillwell Brewing made its name fermenting and blending traditional oak-aged farmhouse ales but recently has focused its efforts on crafting staple styles for the home market, beers like Pils, Bitter and Kölsch. Top notch lagers and ales to enjoy with friends, or hog to yourself.
Tasting Notes
Stillwell Best Bitter draws its inspiration from the paler, drier bitters of England, i.e. Tim Taylor's Landlord. The beer is very easy drinking, offering only a touch of depth and colour in the malt, balanced against the UK's greatest noble hop, East Kent Goldings. A delightfully burnished daily pint at 4.5% and great with food.
Method
The Best Bitter from Stillwell is made from a very simple, traditional recipe featuring floor malted English pale malt and special brewers' invert sugars, caramelized in-house by their brewers. The beer receives three stages of caramelization to achieve that burnished orange colour: first, a portion of the mash is decocted (boiled), house-made invert sugars are added, and finally the wort is boiled hard for an extended period of time. To finish, the beer is naturally conditioned, offering a cask ale-like dense foam even from a can or keg.
Our Thoughts
Ah, Stillwell; still the finest taproom in the city and still brewing exceptional beer. I greatly appreciate English-style ales done right and this Best Bitter has been executed perfectly. Aromas of malted caramel, orange rind, and subtle hops dance around the glass; the palate is round, malt-driven, and pleasantly bitter. This is an everyday, easy-drinking kind of beer but is best enjoyed on burger night!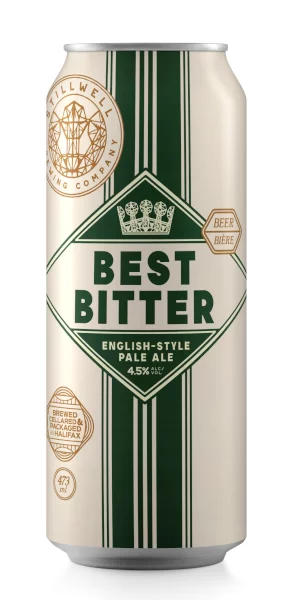 You may also like...