The Flower and the Bee Treixadura (750ml)
Farming Method

BiodynamicAll of our products that are tagged with the term Biodynamic are either biodynamic certified or biodynamic practicing. Learn More

Food Pairing

Cold SaladsPaellaShellfish
Nestled at the eastern edge of Galicia, the Ribeiro DO is split by three rivers. Coto de Gomariz is located in the zone of Ribeiro where the slopes overlook the Avia river and consists of 27 hectares. Shisteous, granitic and sandy soils, steep slopes, tiny yields and a unique microclimate make this spot ideal for growing the local varieties which include Treixadura, Godello, Loureira and Albariño. Owner Ricardo Carreiro and winemaker Xosé Lois Sebio have introduced biodynamic principles, and are producing great wines at great prices.
The wines of Ribeiro aren't seen quite as often in export markets as wines from other Spanish regions. It is located along the northern banks of the Miño River, just to the east of Rías Baixas' Condado do Tea. While Ribeiro has an Atlantic influence, it is slightly warmer than Rías Baixas. The Treixadura-dominant white wines are Ribeiro's specialty, characterized by fullness and zippy acidity.
Tasting Notes
Powerful flavours of herbs, pears and white peach, with some apricot and spice notes. Real presence, but not at all heavy. Just lovely fruit intensity, and amazing freshness.
Method
Grapes are sourced from 27 hectares of vines planted on terraces (socalcos) and smooth slopes near the village of Gomariz. Soils are mostly sandy and graniticand vineyard altitude is 150 to 300 metres above sea level. A unique microclimate created by the Avia river causes summers to be hotter than usual inGalicia, and winters to be mild and humid. Viticulture is non-certified organic. Many Biodynamic practices are used.  Grapes are hand harvested into 18 kg plastic-crates and transferred to a sorting table. They are de-stemmed, crushed and lightly pressed. Free-run juice is cold settled and fermented at low temperatures in stainless steel vats. Spends at least one month in bottle before release.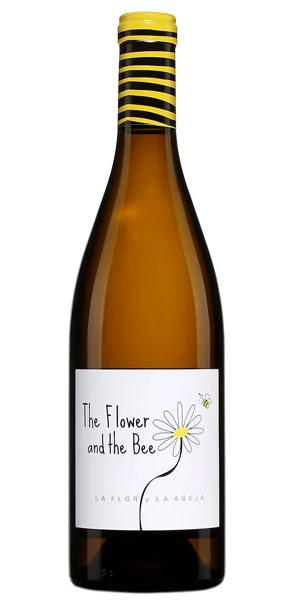 You may also like...