Timothy Taylor – Landlord Pale Ale (500ml)
Beer Style

English Pale Ale (ESB)

Tasting Notes

MaltyrefreshingSmooth
Timothy Taylor established the Brewery in the centre of Keighley in 1858, moving to The Knowle Spring, their present site, in 1863. The principle of not accepting second best was laid down and remains with them to the present day. This means that the very finest ingredients are used to brew the best possible beers, with Landlord winning many awards.
Tasting Notes
Pouring a rich copper colour with complex malt driven aromas of bread, biscuit, and lightly toasted bread that mingles with subtle floral and woodsy notes from English hops. This beer also showcases English yeast, known for it's pleasant fruity notes. The palate is rich with malt flavour as expected, but the mouthfeel is light and thanks to the gentle carbonation and overall balance, the beer drinks deceptively smooth and easy.
THE classic pairing with fish and chips, but great with all manner of pub fare.
4.3% abv
Method
This beer has won more awards than any other English beer, winning both CAMRA's Champion Beer of Britain and the Brewing Industry Challenge Cup four times. What would be called a Best Bitter if it were on cask in the U.K., when bottled for export this style takes on the name Pale Ale. Landlord is noted in the BJCP guidelines as a classic commercial example of this style.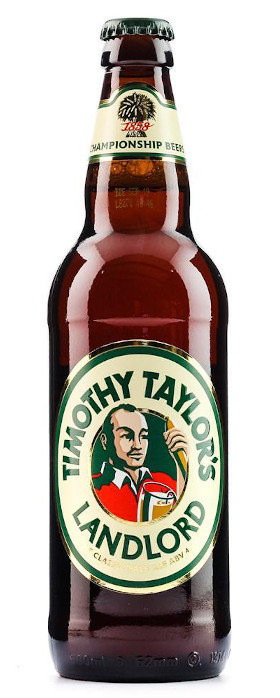 You may also like...