Veltins – German Pilsner (500ml)
Beer Style

German PilsnerA lighter, more "snappy" texture; drier on the finish, often displaying more hop bitterness and aroma. Learn More

Region

North Rhine-Westphalia

Sub-Region

Meschede-Grevenstein

Tasting Notes

CitrusCrispnutty
In 1824, a small brewery in Grevenstein began to brew beer in accordance with the German Purity Law. Over 190 years later, one of the most modern private breweries in Europe has now been built in its place: Brauerei C. & A. VELTINS.
The success story of the company, which has been run by the Veltins family for five generations has its foundations in a passion for artisanal brewing, innovation, investment, entrepreneurial vision and a corporate culture that is characterised by team spirit and the highest quality standards. As such, right up until the present day, the premium beer is exclusively brewed from the highest quality ingredients – malt, hops, yeast and purest spring water – strictly according to the German Purity Law of 1516. The water that rises from the springs in the conservation area around Grevenstein is exceptionally soft.
Tasting Notes
With aromas of fresh hay and herbs on the nose, the palate is refreshing, with citrus notes and slight nuttiness. Perfectly balanced; this German Pilsner is the perfect balance of bitter, tangy, and refreshing.
Method
Golden pilsner with bright, elegant bitterness was developed in Pilsen, Czechoslovakia, in the mid-19th century and German brewers began to brew "pils" very soon after.
Our Thoughts
An absolutely classic German Pilsner; a citrusy tang rounds out the all-around refreshing palate that is clear, crisp, clean, slightly herbal and lightly hopped. This beer is the perfect golf course companion; making a good round of golf even better and a bad round somewhat less frustrating. But don't take my word for it, test the theory yourself!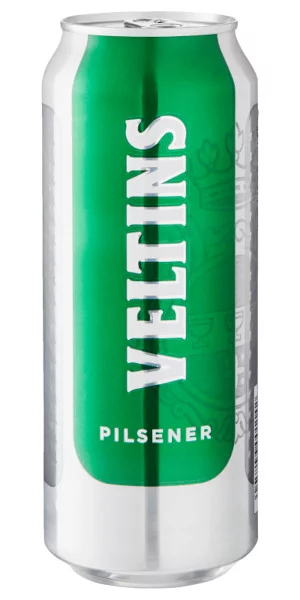 You may also like...