Quebec not only has one of the oldest brewing scenes in Canada, they also have one of the best. Quebec has always had a very robust and creative beer culture. Brewers don't tend to rely on any one country for inspiration, like you may find elsewhere. If I had to generalize for a moment though, it seems to me that Quebec beer styles are generally most similar to Belgian styles- but with a healthy kick of American hopping practices.
Bishop's Cellar has always had a small but mighty selection of Quebec breweries on our shelves- including our beloved Dieu du Ciel, Trois Mousquetaires, Le Trou du Diable, and more recently, Brasserie Dunham. While we're still rotating core and seasonal beers from most of those breweries, it certainly doesn't hurt to bring in a new kid on the block. Especially in this crazy beer market we live in, variety is critical. Our beer team goes on buying trips at least once a year in hopes of meeting new breweries and building on existing relationships. We had already had Vox in our scope, so it was really great to meet with them in person and try their products last year at Mondial de la Bière– and we were hooked!
Without further adieu – meet Vox Populi. Brewing since June 2016, Vox has been brewing in the shadow of another Quebec giant, Oshlag Brewery, in the hopes that one day they'll be able to open their own production brewery. This is called many things, but commonly known as "gypsy brewing". How it works: larger, more established breweries will offer up space and tanks to newcomers who may not have the resources to build a new brewery right off the bat.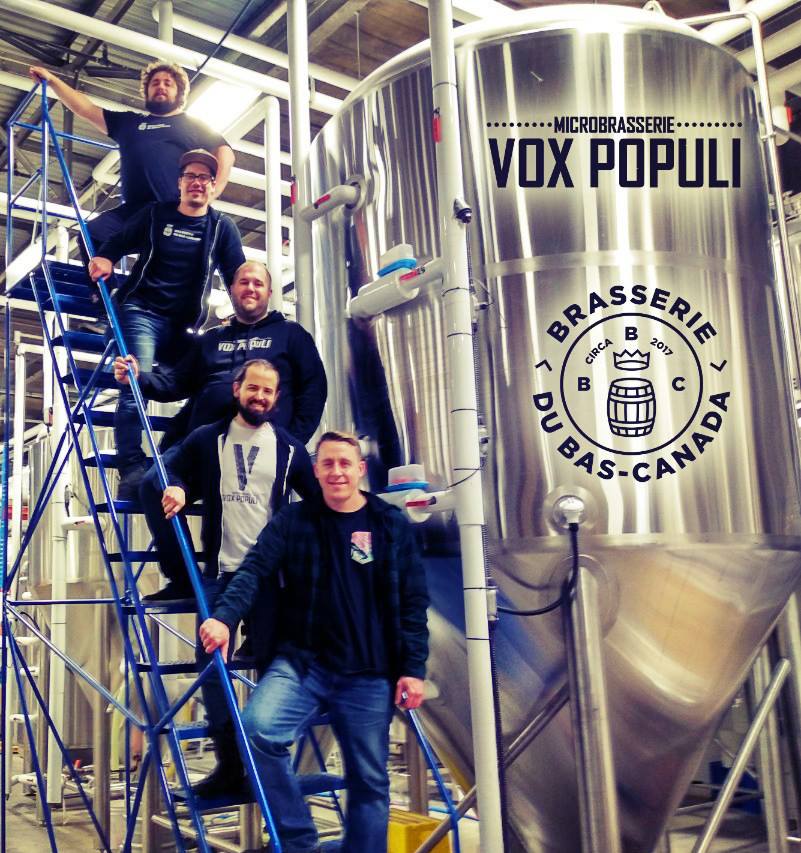 So, with this space, Vox decided to go big. They came out of the gate with three very aggressive styles. First off, a double dry hopped Double IPA, then a 10% Dry Hopped Belgian Tripel, and, finally, a zippy Kettle Sour. Not exactly your run of the mill Red, Blonde, and Porter that you may have seen 20 years ago in Quebec. Since then, they've further expanded their offerings. Today's brewers are far from "mild"!
Learn more about the brews here and look for them in store and online next week.