Am Stein Wurzburger Silvaner (750ml)
Food Pairing

PoultrySeafood
Weingut Am Stein is nestled on the side of the most famous Franconian vineyard, the Würzburger Stein. The domain has been in the Knoll family for five generations and is currently in the hands of Ludwig and Sandra Knoll. It is located on the Würzburger Stein, the most famous vineyard near the city. At 27 ha it is also one of the bigger private domains in the area. The family Knoll is lucky enough to own parcels in the best terroirs of the region; the Würzburger Stein, Stettener Stein and Innere Leiste. Vineyard work has followed biodynamic principles since 2007.
The wines of Am Stein are superior quality modern German wines with incredible aromatics, purity of flavour, freshness and balance.
Tasting Notes
The Silvaner grape is much like Riesling in that it is capable of conveying the characteristics of the terroir in which it grows. It is most at home in Germany's Franken region and makes some of their best dry white wines thanks to the clay-limestone soils there. Expect a wine that is mineral, racy and firmly structured.
Method
Produced using organic and biodynamic viticulture and winemaking methods.  This wine sees no oak influence and emphasizes terroir and fresh primary fruit.  
Our Thoughts
I once visited this family wine estate in Germany and am now, more than ever, in love with their biodynamic wines. After having seen where this wine comes from and spent some time with the passionate people behind the wines, drinking their Wurztberger Silvaner in the traditional Bocksbeutel bottle I taste more than just the wine, I feel a connection to the land, the culture and the people from which it comes. Thankfully, this wine is also delicious in it's own right ; it is a premium quality Silvaner that is fresh and juicy with lots of minerality.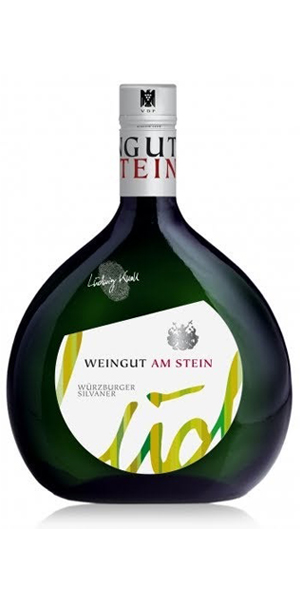 You may also like...