Aveleda Fonte Vinho Verde Rose (750ml)
Grape

BorraçalEspadeiroSouzao

Food Pairing

SeafoodSpicy FoodsSushi
Aveleda is a name which spans several generations. The first records of the sale of bottled wine date back to 1870, with Manuel Pedro Guedes (1837-1899), known for his strong enterprising spirit and believed to be the founder of the business as we know it today. His work bore fruit and the quality of the Aveleda wines started to be recognised, as the gold medals won in the international competitions in Berlin (1888) and Paris (1889) attest. Today the Guedes family still owns 100% of the company, always committed to maintaining this family legacy.
Tasting Notes
Method
Unlike traditional method sparkling wines, where carbonation is created by a secondary fermentation that takes place in the bottle, Vinho Verde wines traditionally have a slight spritzy quality and get their effervescence by being bottled before all the carbon dioxide generated by the primary fermentation had dissipated.  Most Vinho Verde is white (with a "greenish" hue as implied by the name).  This one is pink and is made from red grapes.  It still has that fresh appeal and slight spritz that makes Vinho Verde so quaffable.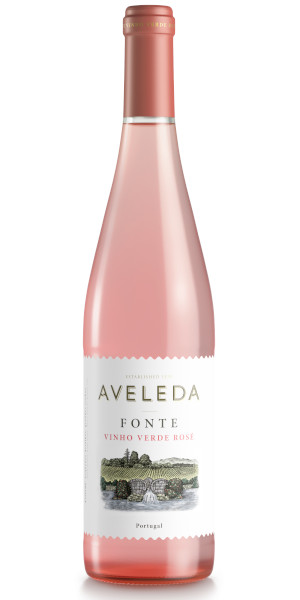 You may also like...