Aveleda Vinho Verde (750ml)
Food Pairing

Cold SaladsSeafood
Aveleda is a name which spans several generations. The first records of the sale of bottled wine date back to 1870, with Manuel Pedro Guedes (1837-1899), known for his strong enterprising spirit and believed to be the founder of the business as we know it today. His work bore fruit and the quality of the Aveleda wines started to be recognised, as the gold medals won in the international competitions in Berlin (1888) and Paris (1889) attest. Today the Guedes family still owns 100% of the company, always committed to maintaining this family legacy.
Tasting Notes
Vinho Verde means green wine, directly translated, but the name actually refers to the age of the wine, rather than its colour. Vinho Verde is consumed when the wine is young. Pale lemon yellow in colour. This wine has notes of pear, apple and citrus. Similar flavours with a zesty lime finish. The palate is light, clean, and refreshing with a spritzy finish.
Method
Vinho Verde traditionally has a slight spritz on the palate due to the wine being bottled soon after fermentation.  The residual carbon dioxide from the primary fermentation thus remains in the bottled wine.  The result is a fresh and lively white meant to be enjoyed young.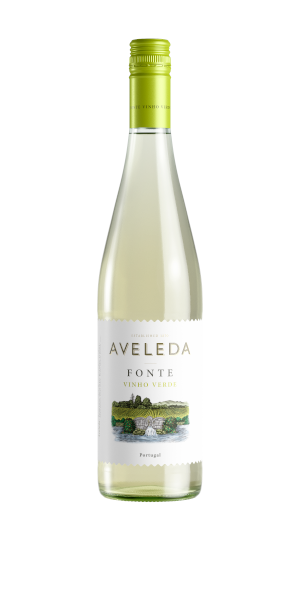 You may also like...