Benjamin Bridge Tidal Bay (750ml)
Sub-Region

Annapolis Valley

Food Pairing

Cold SaladsSeafood
Benjamin Bridge vineyards are located in the heart of the Gaspereau Valley on the Bay of Fundy, where the cool climate bears an uncanny affinity with the Champagne region of France. The estate makes a range of wines;sparkling, white, red, rose, dry and sweet. Though the focus is on making world-class Méthode Classique sparkling wines that have been compared in tastings to Champagne. The hand crafted wines of Benjamin Bridge have helped raise the profile of the Nova Scotian wine industry.
Tasting Notes
In the glass, light golden colour with a bright canary hue. On the nose, suggestions of fresh lime zest, baked apples and acacia honey are enhanced by sea mineral undertones. The palate is lively and energetic, with a myriad of citrus notes, fresh mangos and gooseberries. An invigorating wine which sets a new benchmark for refreshing and thirst- quenching qualities.
Method
The 2019 Benjamin Bridge Tidal Bay is a blend of l'Acadie Blanc, Riesling and Ortega. 2019 was a unique vintage by all quantifiable measures. A late spring delayed bud break and the growing season began 2 weeks behind the average precedent, making for an early deficit and hopes of a great summer to erase it.
A warm and dry summer was beneficial as harvest slowly approached, yet just before the critical ripening window of mid-September, Hurricane Dorian hit Nova Scotia- sending the vines in a state of shock and once again thwarting their optimal ripening schedule. This resulted in historically late harvest dates, a proposition which distinguishes Nova Scotia as a growing region, and comes with exciting qualitative advantages.  Not surprisingly, since it is precisely the refreshing acidity and aromatic profile that defines Tidal Bay, the unique climatic circumstances of 2019 ended up being perfectly suited for this low-alcohol, energetic wine.  
To earn the Tidal Bay designation, all wines must follow a strict set of technical standards that are enforced throughout the winemaking process- from growing to bottling and more.
These standards were created by a committee of winemakers, sommeliers and wine experts.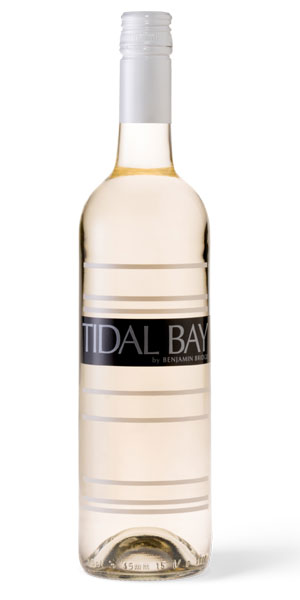 You may also like...