Blandy's Madeira 5 Yr Old Malmsey (750ml)
The Blandys are unique in being the only family of all the original founders of the Madeira wine trade to still own and manage their own original wine company. The family has played a leading role in the development of Madeira wine throughout its long history and members of the family continue to live on Madeira, maintaining a tradition that goes back to 1811. Michael and Chris Blandy are the 6th and 7th generations to work in the business.
Tasting Notes
Aromas of fruit cake and toffee with a rich and luscious well balanced palate. Enjoy with rich chocolate desserts, fruit cake and strong cheese.
Method
Madeira is a fortified wine made on the Portuguese Madeira Islands, off the coast of Africa.  Made from Malmsey grapes aged in American oak casks in the traditional 'Canteiro' system where the wines are heated in the lofts and eventually blended.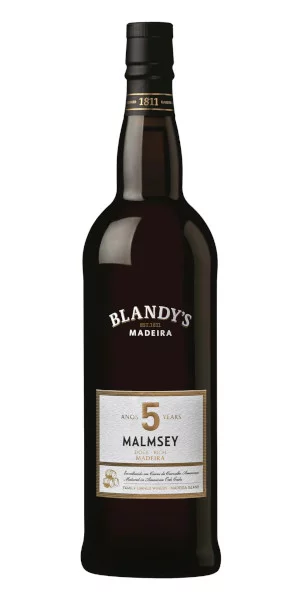 You may also like...