Champagne Gimonnet Cuis 1er Cru 375ml (375ml)
Sub-Region

Côte des Blancs

Food Pairing

AperitifCheeseDeep Fried Foods
Gimonnet is a grower Champagne house with more vineyard acreage in the Côte des Blancs than any other recoltant manipulant; 69 acres. The Gimmonets have many old-vine parcels in 30 acres of some of the Côte des Blancs' choicest grands crus, but the house makes no Champagnes that meet grand cru regulations, rather chose to blend from different sites in order to craft their desired style. All of their reserve wines used for their NV are housed in bottles rather then the more common practice of keeping reserve wines in tanks.
Tasting Notes
This Cuvée Brut Cuis 1er Cru represents the archetype style of the Pierre Gimonnet & Fils. It is a lively and light Chardonnay based Champagne with all of the freshness and purity of great Côte des Blancs. The dosage is just 8 g/L where many Brut designated Champagnes fall in between 10-12 g/L.
Method
100% Chardonnay from the Cuis 1er Cru in the Côte des Blancs.  This non vintage Champagne is actually always a blend of 5 vintages.  The grapes are hand harvested and pressed in phases.  The juice cold settles and fermentation happens in temperature controlled tanks followed by a malolactic fermentation.  The wine then rests for 6-8 months in tank.  The "reserve wine" (wine that is held from prior vintages, which is added to the most recent vintage before bottling and second fermentation) is kept in bottles (which is rare, more commonly it is kept in tanks).  The wine is cold stabilized and clay filtered before bottling and tirage.   The wine then rests in bottle for 30 months on the lees and undergoes the second fermentation.   After disgorging, the wine is topped up and has a dosage of 6 g/L of sugar.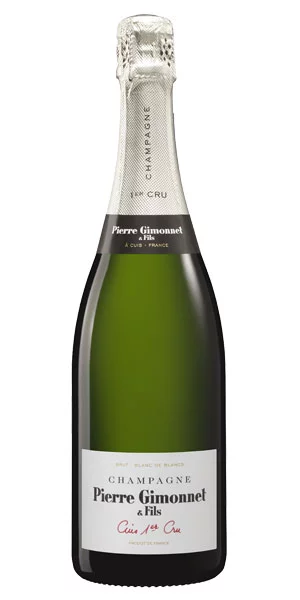 You may also like...