Beer Category

Commercial Lager
Launched in 1995 Chang Beer instantly became a Thailand favourite. Over the years it has become one of the most famous brands in Thailand and is globally recognized as a symbol of the land of smiles. Sourced, brewed and bottled in Thailand, it is the perfect companion to all things Thai, from beach football to the spicy dishes it compliments.
Tasting Notes
Golden honey in colour, Chang beer has a complex aroma of freshly baked bread, floral hop character – and a beautifully balanced flavour which is crisp, smooth and incredibly refreshing.
Method
Based on a Internation Pale Lager – brewed to be easy drinking, unoffensive, and well-rounded.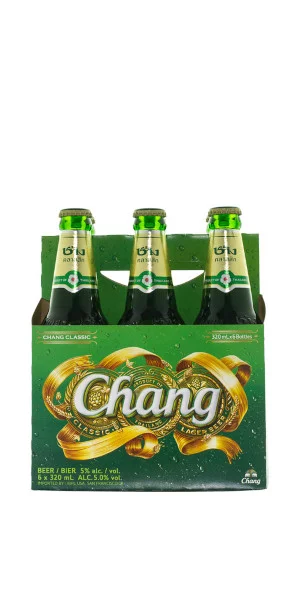 You may also like...