Church Sanctuary Enkel (473ml)
The Church Brewing Company started with two brothers originally from Nova Scotia who moved out west. They've since come back home to start up their dream brewery.
The Church brews German and Belgian inspired beers in their brewery which used to be an old church. The team worked hard to restore the building and give it a new life as one of Nova Scotia's newest breweries!
Tasting Notes
This bright golden ale is effervescent with bright spicy aromas, floral notes, and hints of honey that finishes delightfully dry.
Method
Enkel. This is the brewery's interpretation on the classic sessionable Trappist beers that would have been brewed for the monks themselves to drink.
Enkel, which means "single" is The Church's Belgian-style house table beer. At 3.8% ABV it's the perfect accompaniment to long conversations, a great meal, listening to your favourite music, contemplating the finer things in life, or thinking about what project to tackle next.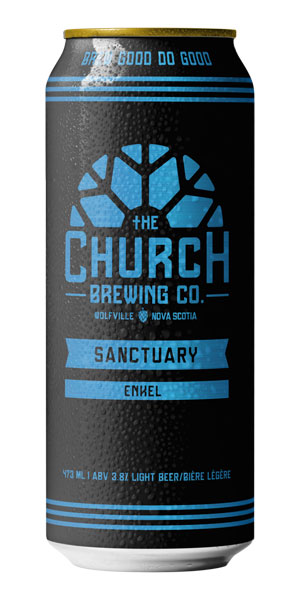 You may also like...