Edinburgh Gooseberry and Elderflower Gin (700ml)
Spirit Category

Flavoured Gin

Tasting Notes

FlorallimeOff-Dry
Since 2010, Edinburgh Gin has been committed to the art and science of distilling, and of creating innovative, award-winning gins. Based in Scotland's capital city, this small batch distiller produces a dynamic range of gins for every occasion. They are dedicated to guiding peoples' discovery of the modern-day gin experience. Every bottle of Edinburgh Gin is produced at the West End and Leith Distilleries.
Tasting Notes
A deliciously refreshing and aromatic gin that harmonises tangy gooseberry with sweet elderflower creating a refreshing and balanced spirit. Perfect with a light tonic garnished with fresh mint or as a base for cocktails. Whatever the season, this naturally flavoured gin will brighten up your day!
Method
Under EU Law there are three defined styles of Gin- London Dry, Distilled & Gin. Edinburgh Gooseberry & Elderflower gin begins with a base gin that is in the London Dry category. Meaning that no artificial flavouring has been added, all flavouring must be from using botanicals during the distillation process. Nothing is added to the gin after the distillation process.
Our Thoughts
Lime popsicles, gooseberry stems, and flowers. It has sweetness that's balanced out by that lime-y acidity.
Some texture, light bodied, with notes of thyme and a minty, long finish.
Express Shipping!
For select shipping postal codes, this product may be eligible for Express Delivery! Click here to learn more.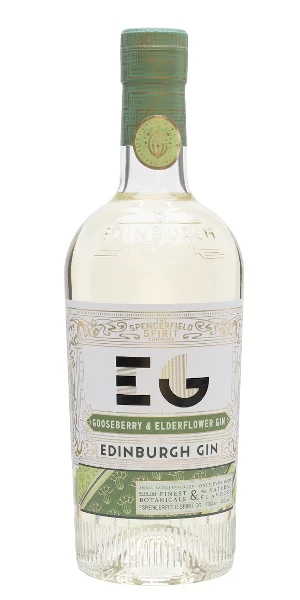 You may also like...