Gaspereau Tidal Bay (750ml)
Food Pairing

Cold SaladsSeafood
Gaspereau Vineyards is a picturesque 35-acre vineyard in the Gaspereau Valley. It has earned a reputation for making outstanding Rieslings under the care of European-trained, Nova Scotian born winemaker Gina Haverstock. Gaspereau Vineyards specializes in fruit-forward, terroir driven white wines, and smooth reds as well as traditional method sparkling wines.
Tasting Notes
Distinctive notes of lime, apple and mango with underlying floral aromatics and minerality are expressed on the nose of Gaspereau Vineyards' 2019 Tidal Bay. Aromatically-driven and expressive, the palate is refreshing. Expresses delicate notes of lemon and apple that linger into the finish and a minerality that persists throughout the entire palate of the wine.
Grapes: Vidal Blanc, Seyval Blanc, New York Muscat, and Chardonnay.
Method
To earn the Tidal Bay designation, all wines must follow a strict set of technical standards that are enforced throughout the winemaking process- from growing to bottling and more.
These standards were created by a committee of winemakers, sommeliers and wine experts.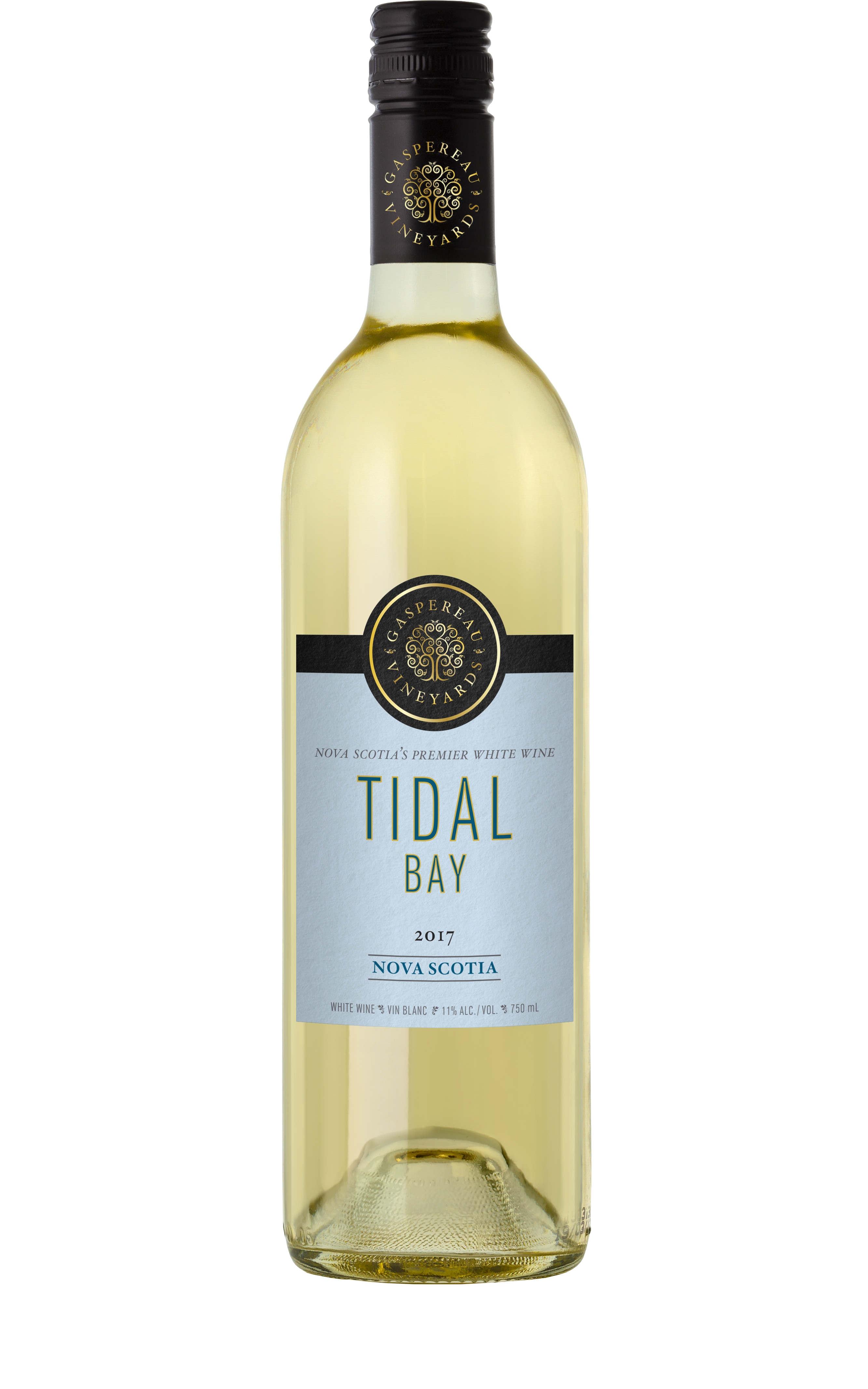 You may also like...