Hacienda El Ternero Rioja Seleccion (750ml)
Food Pairing

ChickenGrilled VegetablesPork
The origins of the estate date back to 1077 A.D., a time when it belonged to the Santa María de Herrera Monastery. The cluster of buildings, nestling in the shade of the Obarenes Mountains, were formerly used as a monastery, barracks, a school, a hospice for pilgrims on the Camino de Santiago and a hermitage which currently remains open, sheltering our patron saint, the Virgin of the Pear. Hacienda El Ternero has a unique vineyard in one of the highest areas of Rioja, giving the vines a privileged location which is later captured in our wines. Tempranillo, Viura, Garnacha and Mazuelo grape varieties are planted here, among others. The vineyards, located at an average altitude of 650 metres and protected by the Obarenes Mountains, enjoy a privileged microclimate which is ideal for the cultivation of grapes, with cold, dry winters and warm summers. The shallow soil originates from a calcareous clay mixed with rounded stones, providing it with richness and aeration. All of this, combined with the orientation and different altitudes of the vines (some which are over 50 years old), favours the production of grapes with exceptional natural properties, ideal for the production of great aged wines with a unique character that stems from the terroir.
Tasting Notes
Floral aromas, with expressions of red fruits as it breathes in the glass. Smooth hints of balsamic on the palate, with a marked acidity on the tongue, making it a well-rounded and attractive wine.
Method
The Rioja Seleccion is a crianza level wine.   Alcoholic fermentation takes place over 15 days, followed by a long post-fermentation maceration. It is then aged in first and second year French oak barrels for a minimum of 14 months, followed by a minimum of 1 year in the bottle. The wine undergoes no treatments or stabilization processes and may therefore contain some sediment.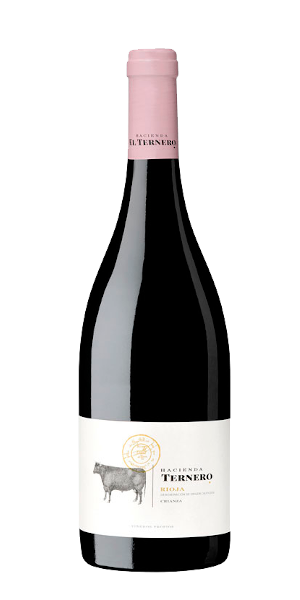 You may also like...